Monday, 05 October 2015 00:23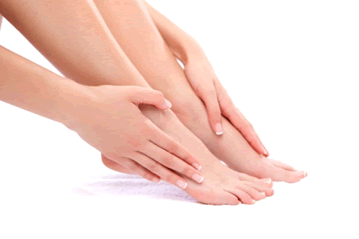 While toenail fungus is estimated to have an effect on nearly 35 million people worldwide, laser treatment for the condition has become increasingly popular. The treatment works by sending wavelengths of light through the nail bed to eliminate fungal spores. Since this occurs by delivering heat into the nail, patients often find warming or pinprick sensations in the area. According to Dr. Alap Shah, "The reason more people are going to it is because it's preventing people from having to take some of these medications that can be toxic to the liver."
While toenail fungus is troublesome to eradicate, it is not impossible. For more information about treatment, consult with Dr. Howard Hyman of The Podiatry Center, P.C. Our doctor will attend to all of your podiatric needs.
Toenail Fungus Treatment
Toenail fungus is a problem which affects many people and is hard to get rid of. Fortunately, there are several methods to go about treating toenail fungus.
Antibiotics & Treatments
Lamisil – is the most commonly effective treatment for toenail fungus. It is available as an antibiotic Terbinafine tablet and cream. Terbinafine is a chemical component which kills fungal growth on the body. Applying regular doses will gradually kill the fungal growth. It is important to keep the area clean and air free.
Talcum powder – applying powder on the feet and shoes helps keep the feet free of moisture and sweat.
Sandals or open toed shoes – wearing these will allow air movement and help keep feet dry. They also expose your feet to light, which fungus cannot tolerate. Socks with moisture wicking material also help as well
Alternative Treatments
There are always surgical procedures that are available for toenail fungus. Some people would like immediate quick removal of toenail fungus. Surgeons will be able to cut through and remove the growth using laser surgery. It is important not to try and remove it yourself. Once removed, your old shoes will need to be replaced to avoid reinfection.
If you have any questions please feel free to contact our office located in Millburn, NJ. We offer the newest diagnostic tools and technology to treat your foot and ankle needs.
Monday, 28 September 2015 02:29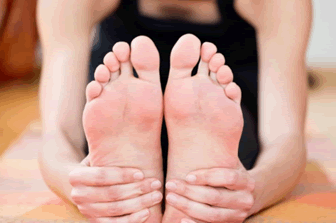 Heel spurs occur when there is extreme strain on the heel bone and surrounding ligaments causing a calcium deposit on the heel bone. In order to avoid the painful condition many suggest to wear shoes that are your size, massage the feet after walking around in heels and consider switching to a flatter shoe, and stretch the feet. Additionally, running on hard surfaces or barefoot can increase risk of heel spurs. Avoid exerting too much pressure on the heels and get fitted for a proper running shoe to reduce chances of heel spurs forming.
Heel spurs can be incredibly painful, and sometimes might make you unable to participate in physical activities. To get medical care for your heel spurs, call one of our podiatrists of The Podiatry Center, P.C. Our doctors will do everything possible to treat your condition.
Heels Spurs
Heel spurs are formed by calcium deposits on the back of the foot where the heel is. This can also be a cause from small fragments of bone breaking off one section of the foot, attaching it to the back of the foot. Heel spurs can also be bone growth on the back of the foot. Bone may grow in the direction of the arch of the foot.
Older individuals usually suffer from heel spurs. Pain sometimes intensifies with age. Heel spurs are known to cause a substantial amount of pain. One of the main associations spurs are related to is plantar fasciitis.
Pain
The pain associated with spurs is often times because of weight placed on the feet. When someone is walking their entire weight is concentrated on the feet. Bone spurs then have the tendency to poke and affect other boners and tissues around the foot. As the pain continues the feet will become tender and sensitive over time.
Treatments
There are many ways to treat heel spurs. If one is suffering from heel spurs in conjunction with pain there are several methods for healing. Medicines, surgery, and herbal care are some options.
For more information about Heel Spurs, follow the link below.
If you have any questions feel free to contact our office in Millburn, NJ. We offer the latest in diagnostic and treatment technology to meet your needs.
More...