Monday, 21 September 2015 11:20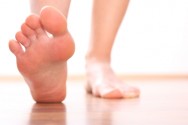 Cracked heels are a common foot ailment year round that can be caused by many different activities some of which most people may not even be aware of. While walking barefoot where your feet are exposed to dust and hard floors can cause heel cracking and those with conditions such as diabetes and arthritis are more susceptible to it. From the chemicals in the detergent to wash your clothes with to improper foot care or posture, there are many factors in cracked heels. Talking to a podiatrist is the best bet in healing your feet properly if you are suffering from the foot ailment.
Cracked heels can become painful if left untreated. To learn more, consult with one of our podiatrists of The Podiatry Center, PC. Our doctors will attend to all of your foot and ankle needs.
The Truth about Cracked Heels
Cracked Heels
Cracked heels are unappealing, and make it harder for you walk around in sandals. Not only may they look bad, but they can also tear stockings, socks, and wear out your shoes. There are several methods to help restore a cracked heel and prevent further damage.
How do you get them?
Dry skin is the number one culprit in creating cracked heels. Many athletes, walkers, joggers, and even swimmers suffer from cracked heels. Age and skin oil production play a role to getting cracked heels as well.
Promote Healing
Over the counter medicines can help, especially for those that need instant relief, or who suffer from chronic dry feet.
Wear Socks – wearing socks with medicated creams, helps lock in moisture so it can stay on longer.
Moisturizers – applying it both day and night will help alleviate dryness which causes cracking.
Pumice Stones – these remove dead skin, and then you can massage cream onto your foot. This way the cream will be absorbed. The skin needs to be exfoliated; therefore the outer layer dead skin needs removal.
If you have any questions, please feel free to contact our office located in Millburn, NJ. We offer the newest diagnostic tools and technologies for your foot and ankle needs.
Monday, 14 September 2015 18:05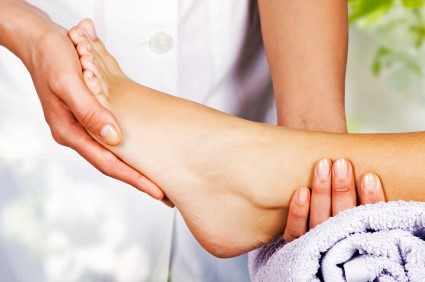 Tyber Medical LLC has created a new implant procedure designed to treat flat feet. Branded the "Ty-Wedge Opening Osteotomy Wedge System," the new device just recently received approval to aid in creating arches in flat feet. Flat feet are a common foot condition and when it becomes problematic, most individuals will use orthotics or surgery to fix it. The Ty-Wedge is made of plastic titanium and is surgically inserted into the foot bone. CEO Jeff Tyber expects the device will launch later this year.
Flat feet are not always problematic. If you are experiencing problems with the condition, speak to one of our podiatristsof The Podiatry Center. Our doctors will answer any of your foot and ankle related questions and attend to all of your podiatric needs.
What are Flat Feet?
Flat feet are a condition in which the arch of the foot is depressed and the sole of the foot is almost completely in contact with the ground. Standing about 20-30% of the population generally has flat feet because their arch never formed during growth.
Conditions & Problems:
Having flat feet makes it difficult to run or walk because of the stress placed on the ankles.
Alignment – The general alignment of your legs can be disrupted, because the ankles move inward which can cause major discomfort.
Knees – if you have complications with your knees, flat feet can be a contributor to arthritis in that area.
Symptoms:
Pain around the heel or arch area
Trouble standing on the tip toe.
Swelling around the inside of the ankle.
Flat look to one or both feet.
Having your shoes feel uneven when worn
Treatment:
If you are experiencing pain and stress on the foot you may weaken the posterior tibial tendon, which runs around the inside of the ankle.
If you have any questions please feel free to contact our office located in Millburn, NJ. We offer the newest diagnostic tools and treatments for your foot and ankle needs.
More...