Monday, 08 February 2016 01:52

Drew Brees of the New Orleans Saints led his team to victory with a score of 38-27 against the Jacksonville Jaguars, despite a right foot injury. Brees had injured his plantar fascia in the game against Detroit but was able to continue playing because of a lack of symptoms. Brees did miss one practice in between the games, allowing himself three days of treatment and recovery. He felt "he was confident he could be effective," and he wanted " 'to play for my guys - bottom line.' "
Sports related foot and ankle injuries need proper treatment before players can go back to their regular routines. If you have any concerns, consult with one of our podiatrists from The Podiatry Center, P.C. Our doctor will assist you with all of your foot and ankle needs.
Sport Related Foot and Ankle Injuries
Foot and ankle injuries are a common occurrence when it comes to athletes of any sport. While many athletes dismiss the initial aches and pains, the truth is that ignoring potential foot and ankle injuries can lead to serious problems. As athletes continue to place pressure and strain the area further, a mild injury can turn into something as serious as a rupture and may lead to a permanent disability. There are many factors that contribute to sports related foot and ankle injuries, which include failure to warm up properly, not providing support or wearing bad footwear. Common injuries and conditions athletes face, including:
Plantar Fasciitis
Plantar Fasciosis
Achilles Tendinitis
Achilles Tendon Rupture
Ankle Sprains
Sports-related injuries are commonly treated using the RICE method. This includes rest, applying ice to the injured area, compression and elevating the ankle. More serious sprains and injuries may require surgery, which could include arthroscopic and reconstructive surgery. Rehabilitation and therapy may also be required in order to get any recovering athlete to become fully functional again. Any unusual aches and pains an athlete sustains must be evaluated by a licensed, reputable medical professional.
If you have any questions, please feel free to contact our office located in Millburn, NJ. We offer the newest diagnostic tools and technologies to treat your foot and ankle needs.
Monday, 01 February 2016 19:46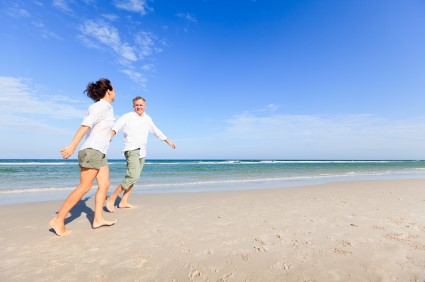 Two Austin dermatologists have developed a treatment, called miraDry(r), to help combat excessive underarm sweating. This medical condition, in which the body sweats more than usual without any specific trigger, is called hyperhidrosis. Hyperhidrosis can make patients feel uncomfortable in social situations and irritate the skin. Hyperhidrosis can also affect other parts of the body in addition to the underarm areas, such as the palms and feet. The FDA-approved miraDry(r) drug is said to help "eliminate the sweat glands in and around the underarm area that causes excess sweat." This new drug represents another potential breakthrough in treating medical conditions with few known cures.
If you have any concerns about your feet contact one of our podiatrists of The Podiatry Center, P.C.. Our doctors will treat your foot and ankle needs.
Hyperhidrosis of the Feet

Hyperhidrosis is a rare disorder that can cause people to have excessive sweating of their feet. This can usually occur all on its own without rigorous activity involved. People who suffer from hyperhidrosis may also experience sweaty palms.

Although it is said that sweating is a healthy process meant to cool down the body temperature and to maintain a proper internal temperature, hyperhidrosis may prove to be a huge hindrance on a person's everyday life.

Plantar hyperhidrosis is considered to be the main form of hyperhidrosis. Secondary hyperhidrosis can refer to sweating that occurs in areas other than the feet or hands and armpits. Often this may be a sign of it being related to another medical condition such as menopause, hyperthyroidism and even Parkinson's disease.
In order to alleviate this condition, it is important to see your doctor so that they may prescribe the necessary medications so that you can begin to live a normal life again. If this is left untreated, it is said that it will persist throughout an individual's life.

A last resort approach would be surgery, but it is best to speak with your doctor to find out what may be the best treatment for you.
If you have any questions, please feel free to contact our office located in Millburn, NJ. We offer the newest diagnostic tools and technologies to treat your foot and ankle needs.
More...