Tuesday, 02 August 2016 15:56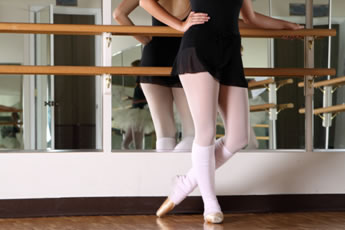 Sweat is created by tiny glands in the skin that are sacs filled with fluid. These glands, called eccrine glands, are activated by signals in the brain. These brain signals release a chemical called acetylcholine, which activates the glands to squeeze the fluid up through pores. Hyperhidrosis, or excessive sweating, is a condition that a lot of people tend to struggle with. People with hyperhidrosis are sensitive to acetylcholine and produce much more sweat as a result. Many people may view hyperhidrosis as a trivial medical condition, but it isn't. Although it isn't life-threatening, it can very easily interfere with your social life and work.
If you are suffering from hyperhidrosis contact one of our podiatrists of The Podiatry Center, P.C.. Our doctors will treat your foot and ankle needs.
Hyperhidrosis of the Feet

Hyperhidrosis is a rare disorder that can cause people to have excessive sweating of their feet. This can usually occur all on its own without rigorous activity involved. People who suffer from hyperhidrosis may also experience sweaty palms.

Although it is said that sweating is a healthy process meant to cool down the body temperature and to maintain a proper internal temperature, hyperhidrosis may prove to be a huge hindrance on a person's everyday life.

Plantar hyperhidrosis is considered to be the main form of hyperhidrosis. Secondary hyperhidrosis can refer to sweating that occurs in areas other than the feet or hands and armpits. Often this may be a sign of it being related to another medical condition such as menopause, hyperthyroidism and even Parkinson's disease.
In order to alleviate this condition, it is important to see your doctor so that they may prescribe the necessary medications so that you can begin to live a normal life again. If this is left untreated, it is said that it will persist throughout an individual's life.

A last resort approach would be surgery, but it is best to speak with your doctor to find out what may be the best treatment for you.
If you have any questions, please feel free to contact our office in Millburn, NJ. We offer the newest diagnostic and treatment technologies for all your foot care needs.
Tuesday, 26 July 2016 11:59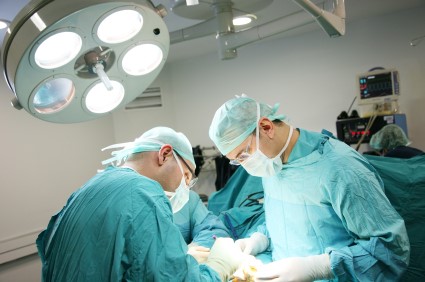 A University of Miami student severely injured himself in Central Park recently on July 3rd. Connor Golden and his two friends jumped off a rock and landed on an explosive device. The device nearly blew off Golden's leg, while his two friends were not harmed. Unfortunately for Golden, he needed surgery in order to remove his foot and may need to amputate part of his leg as well.
Foot surgery is sometimes necessary to fix a foot ailment. To learn more, contact one of our podiatrists of The Podiatry Center, P.C.. Our doctors can provide the care you need to keep you pain-free and on your feet.
When Is Surgery Necessary?
Foot and ankle surgery is generally reserved for cases in which less invasive, conservative procedures have failed to help with the problem. Some of the cases in which surgery may be necessary are:
Removing foot deformities like bone spurs and bunions
Severe arthritis that has caused bone issues
Cosmetic reconstruction
What Types of Surgery Are There?
The type of surgery you receive will depend on the nature of the problem you have. Some of the possible surgeries include:
Bunionectomy for painful bunions
Surgical fusion for realignment of bones
Neuropathy decompression surgery to treat nerve damage
Benefits of Surgery
Although surgery is usually a last resort, it can provide more complete pain relief compared to non-surgical methods and may allow you to finally resume full activity.
Surgical techniques have also become increasingly sophisticated. Techniques like endoscopic surgery allow for smaller incisions and faster recovery times.
If you have any questions please feel free to contact one of our offices in Millburn, NJ. We offer the newest diagnostic and treatment technologies for all your foot and ankle needs.
Read more about foot surgery.
More...