Tuesday, 16 January 2018 00:00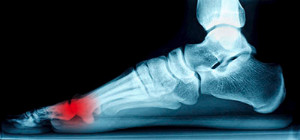 Many younger people who are physically active and engage in sports on regular basis often see inflammation in the sesamoid bones found under the toes This is referred to as sesamoiditis. This condition is considered to be a type of tendonitis, as the surrounding tendons become inflamed as well. Certain athletes and dancers may be afflicted by this often because additional weight is placed on the front of the foot. Common causes for this condition may include the sesamoid bones being involved in an injury, walking in shoes with thin soles, or wearing high heels. Inherited high arches that cause the foot to become stiff may be an additional cause. Possible treatments will likely include resting the foot, thus keeping it free from any weight bearing activities. Typically, wearing shoes with insoles that have adequate cushioning and support and choosing flat shoes instead of high heels are important choices to make if this condition is experienced. If you have pain in your foot you should make an appointment to see a podiatrist.
Sesamoiditis is an unpleasant foot condition characterized by pain in the balls of the feet. If think you're struggling with sesamoiditis, contact one of our podiatrists of The Podiatry Center, PC. Our doctors will treat your condition thoroughly and effectively.
Sesamoiditis
Sesamoiditis is a condition of the foot that affects the ball of the foot. It is more common in younger people than it is in older people. It can also occur with people who have begun a new exercise program, since their bodies are adjusting to the new physical regimen. Pain may also be caused by the inflammation of tendons surrounding the bones. It is important to seek treatment in its early stages because if you ignore the pain, this condition can lead to more serious problems such as severe irritation and bone fractures.
Causes of Sesamoiditis
Sudden increase in activity
Increase in physically strenuous movement without a proper warm up or build up
Foot structure: those who have smaller, bonier feet or those with a high arch may be more susceptible
Treatment for sesamoiditis is non-invasive and simple. Doctors may recommend a strict rest period where the patient forgoes most physical activity. This will help give the patient time to heal their feet through limited activity. For serious cases, it is best to speak with your doctor to determine a treatment option that will help your specific needs.
If you have any questions please feel free to contact our office located in Millburn, NJ. We offer the newest diagnostic and treatment technologies for all your foot and ankle needs.
Read more about Sesamoiditis
Tuesday, 09 January 2018 00:00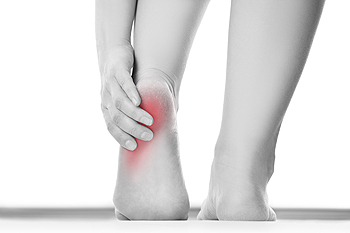 There are several causes of plantar fasciitis, which is a condition that is characterized by inflamed or torn tissue between the base of the toes and the heel. Symptoms may include severe heel pain, often resonating in the arch of the foot as well. It's common to have pain and stiff heels as your first steps are taken in the morning; this is before the heel area is warmed up from continued walking. Lack of stretching the calf muscles, over-training, running on hard surfaces, and wearing worn shoes are all common causes of this condition. The type of shoes worn may also be a factor in developing plantar fasciitis, such as wearing high heels and then running in flat shoes. Prevention of this condition can include awareness of the surfaces that you run on and taking notice when they are hard. If you have heel pain, a consultation with a podiatrist is advised for a proper diagnosis and treatment options.
Plantar fasciitis can be very painful and inconvenient. If you are experiencing heel pain or symptoms of plantar fasciitis, contact one of our podiatrists from The Podiatry Center, PC. Our doctors can provide the care you need to keep you pain-free and on your feet.
What is Plantar Fasciitis?
Plantar fasciitis is the inflammation of the thick band of tissue that runs along the bottom of your foot, known as the plantar fascia, and causes mild to severe heel pain.
What Causes Plantar Fasciitis?
Excessive running
Non-supportive shoes
Overpronation
Repeated stretching and tearing of the plantar fascia
How Can It Be Treated?
Conservative measures – anti-inflammatories, ice packs, stretching exercises, physical therapy, orthotic devices
Shockwave therapy – sound waves are sent to the affected area to facilitate healing and are usually used for chronic cases of plantar fasciitis
Surgery – usually only used as a last resort when all else fails. The plantar fascia can be surgically detached from the heel
While very treatable, plantar fasciitis is definitely not something that should be ignored. Especially in severe cases, speaking to your doctor right away is highly recommended to avoid complications and severe heel pain. Your podiatrist can work with you to provide the appropriate treatment options tailored to your condition.
If you have any questions please feel free to contact our office located in Millburn, NJ. We offer the newest diagnostic and treatment technologies for all your foot and ankle needs.
Read more about Plantar Fasciitis
More...